Boilers are quiet, clean, and efficient items for heating your home. The modern boiler will give you many years of excellent service and is easily and simply maintained. The heat dispensed from a boiler is far gentler and softer than a heating system, which blows hot air into the rooms. A boiler will provide your home with heat and hot water. There are a wide variety of makes and styles when it comes to boilers, so get in touch with Triangle Environmental to find out what kind of boiler is right for you.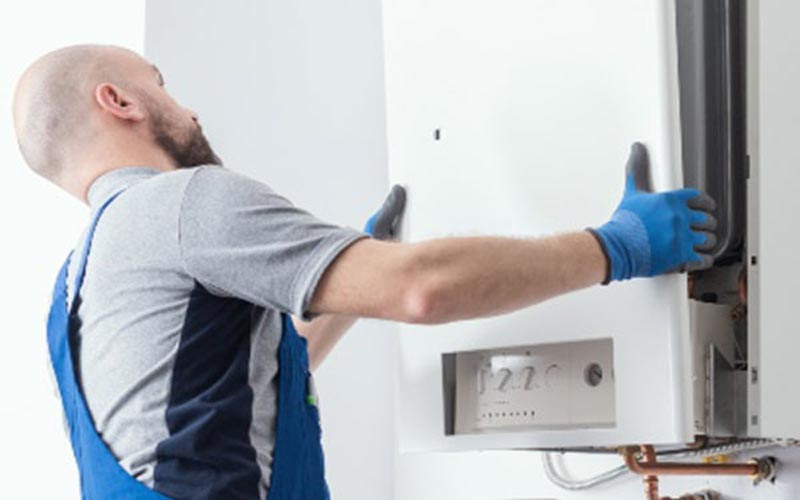 In contrast to a furnace, which blows hot air into your rooms in order to heat your house, a boiler uses a system of pipes and radiators to create a soft glowing heat all around your home. Other devices can also be used by some boilers for the same effect. Hot water is distributed throughout the pipes and gives off plenty of heat to keep your home toasty through those long winter months. Eventually, when the water in the system cools down, it is transported back to the boiler to be reheated.
Professional Boiler Installation and Repair
Here are some of the benefits of getting a boiler with Triangle Environmental:
Great energy efficiency–because water is such a good thermal transfer medium, a boiler will save energy by heating your house efficiently.
Longevity–a boiler has a fantastic lifespan, needs few repairs, and will heat your house for the long run!
Few repairs–boilers don't have a great number of mechanical parts, so fewer repairs are needed to keep your boiler in tip top shape. Make sure it's professionally maintained, and you will be able to enjoy your boiler for years to come.
Even heat distribution–the warmth from a boiler system will be far more even than hot air being blown in from a furnace. Enjoy the warmth radiating from your boiler system with Triangle Environmental!
Signs You Need Boiler Repair
Boilers have the benefit of lasting a long time with minimal maintenance, but there are times when your boiler may need to receive maintenance from the experts. Signs that your boiler needs repair include:
Strange noises
Bad odors
Cold spots in your home
Triangle Environmental is here to support you in all your boiler repair and maintenance needs.
What You May Not Know About Boilers
Having the most up to date boiler can save you money.
The boiler pressure gauge has to be set correctly. If not, you could be losing money due to high heating bills.
Always ensure your boiler has a blue flame. A yellow or orange flame can indicate a problem with your boiler's function.
Lowering your thermostat by just one degree can help lower your heating bill by 10 percent.
Call Triangle Environmental Today
If you are in need of a new boiler, or maintenance or repair on an existing boiler, do not hesitate to call us at Triangle Environmental. With over three decades of experience as a family-run business, we are here for you! Get in touch today and we will help guide you.