Chiller Repair in Chicagoland
Schedule Industrial & Commercial Chiller Service in Chicagoland, IL
Commercial chillers keep your business or office space cool and comfortable for your employees all day. When your system breaks down and begins to malfunction, both workers and customers can become uncomfortable, and productivity can suffer. Triangle Environmental has the solutions through our expert chiller maintenance and repairs in the Greater Chicago, IL area. With one call, you can ensure your chiller system operates at peak performance, day or night. Our company provides complete scheduled and emergency service when you need it most and will always work closely with you until you are completely satisfied. Contact us today to schedule service, and let us provide your workspace with the ideal atmosphere you deserve.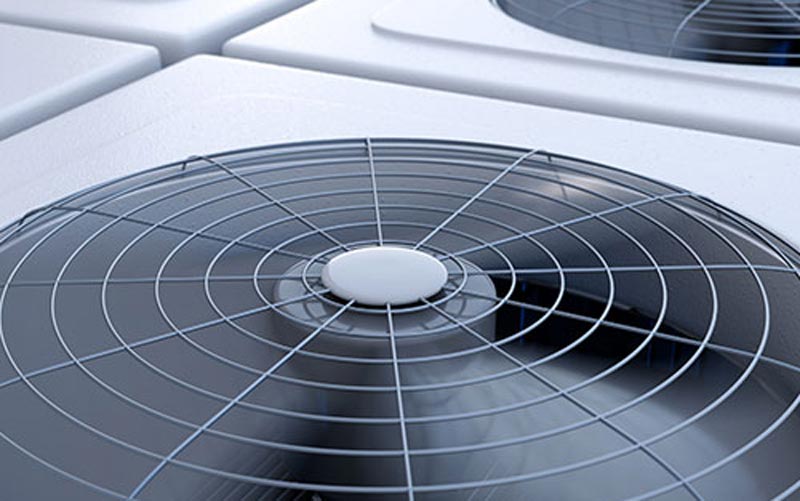 A Full Range of Chiller Repair & Maintenance Services
When you notice issues with your commercial or industrial chiller unit, it is always best to call in professionals for complete maintenance and repairs. Chiller units have complex, moving systems. Solving problems for these units require full training and hands-on experience. Our experts at Triangle Environmental have that experience. Our trained HVAC techs know what to look for when diagnosing, repairing, and maintaining your chiller system. They will always go beyond the service standard, keep you informed on all progress, and help you make the right decisions based on your budget and needs. Together, we can repair any chiller malfunctions and keep your system in top shape through a wide array of services, including:
Refrigerant & Compressor Diagnostics And Performance Evaluations
Electrical System Safety Inspections
Cleaning And Sanitation To Remove Contaminants And Avoid Wear
Lubrication For Necessary Moving Components
Full System Performance Evaluations
Cost/Benefit Analysis For Pending Upgrades
And more
Triangle Environmental offers these services for a broad range of popular commercial and industrial chiller systems as well. These systems include:
Centrifugal Chillers
Reciprocating Chillers
Process Chillers
Water-and Air-Cooled Chillers
And more
Annual Maintenance Services
In addition to our chiller repair services, we also offer annual maintenance and service to chiller units. Just like any other type of HVAC equipment, a chiller needs regular preventative maintenance to ensure it is performing to its full potential. At Triangle Environmental, we will perform a thorough inspection of your unit and take care of any problems we find. We will help to ensure your unit stays working for you for years to come. Contact us for more information.
The Advantages of Professional Chiller Maintenance & Repairs
No matter what business you are in – pharmaceuticals, manufacturing, education, or warehousing - you rely on your chiller system to work efficiently and consistently to keep things cool. Expert chiller maintenance services and repairs help to accomplish that goal and enhance performance, durability, and your system's longevity as well. However, your service must be tuned to the unique parameters and needs of your chiller. Our techs at Triangle Environmental have the expertise to do just that and provide you with a wide range of advantages through your scheduled services. These benefits include:
Costly Breakdown Prevention: Regularly scheduled maintenance and immediate repair service can help you avoid costly equipment breakdowns, replacements, and typical wear and tear. Being proactive about these system services translates into improved savings of time and money in the long run.
Higher Performance & Efficiency: Chiller maintenance is proven to offer boosted system efficiency and better performance. However, it can also extend the lifespan of your system and protect your investment. Our services streamline your operation and keep your chiller's day-to-day performance as smooth and predictable as clockwork.
Reduced Energy Waste: With improved performance and efficiency comes less energy waste. Our techs use Energy Star-certified components and techniques for all maintenance and repairs and help keep unnecessary energy expenditure to a minimum.  
Why Choose Triangle Environmental for Your Chiller Services?
Triangle Environmental has been helping Chicagoland commercial chillers operate at peak performance since 1983. We have likely seen every issue that a commercial or industrial chiller system can have, and we put that expertise to work for you. We fully diagnose and evaluate your system before doing any work. This process supplies you with only the precise assistance you need. Once we have learned what the issue is, we make sure to keep you updated so you can make the choices that are right for you. Once you engage
our repair services
or schedule maintenance with us, we will get your chiller system running at optimized performance and keep it running at maximum efficiency and reliability for good. Landlords, property managers, and business owners throughout Greater Chicago, IL, area count on us for expert, eco-friendly service. And that is exactly what we deliver. Become a member of our extended service family today, and let us show you a better class of chiller maintenance and repairs. Contact us to get started.
Contact Triangle Environmental for All Your Chiller Service Needs
For almost 40 years, Triangle Environmental has been the premier name in commercial chiller maintenance and repair services. We have a sterling reputation for fast and friendly service, and we stay devoted to showing our clients all the advantages our assistance can provide. We invite you to
contact us today
for scheduled or emergency service and explore everything professional-grade chiller maintenance and repairs can do for you.