Emergency Service & Repair in Chicagoland
Commercial Refrigeration Emergency Service/Repair
Keep Your Refrigeration Equipment Performing Optimally
Any Chicagoland business that relies on refrigeration knows how important it is to have units functioning at their best. In the service and restaurant industry, refrigerators, freezers, and ice machines are vital to any business staying successful and providing their customers with tasty food, beverages, and more. Whether you own a restaurant, grocery store, tavern, bar, or a neighborhood deli, Triangle Environmental has everything for your commercial kitchen repair needs.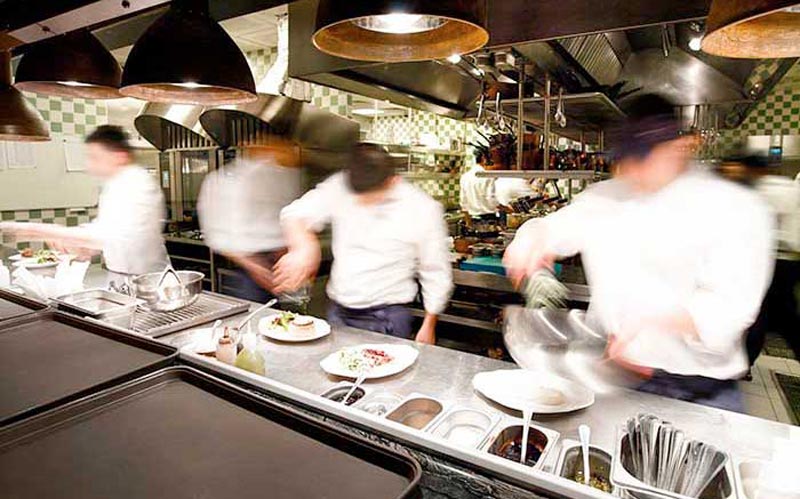 Refrigeration Services in All Shapes and Sizes
Our 24 hour, 365 days a year services ensure that no matter when or where your unit needs repair, our experts are on the scene and ready to help get you back up and running. Our professional refrigeration contractors are well versed in a wide range of units and always strives for the best possible service for our customers. Here at Triangle Environmental, when you thrive, we thrive. If you are interested in learning more about any of our commercial refrigeration services in Plainfield, Chicago or the greater Chicagoland area give us a call, and be sure to ask about our scheduled maintenance program. We look forward to serving you.
Here at Triangle Environmental, we know an emergency refrigeration repair is sometimes needed to keep your foodservice operation moving. We know that our customers have many different types of units, and our support staff and technicians are well versed in a wide range of unit types and models. Our expertise helps us quickly diagnose any problem that arises so we can get your unit back functioning as quickly as possible at the most cost-effective rate.
Our expert repair services cover:
Reach-in coolers
Reach-in freezers
Walk-in coolers
Walk-in freezers
Glycol refrigeration
Ice machines
Prep tables
Medical Chillers
Don't be left unprepared if your unit breaks down at an untimely moment. We understand that breakdowns and repairs happen at all hours of the day and night and our 24-hour service ensures you are always covered.
Chicagoland Commercial Refrigeration Experts
At Triangle Environmental, we aim to create long-lasting relationships with our customers so we know your needs faster and can help mitigate any troubles that come. A happy customer is a repeat customer, and we always strive to provide the best possible customer service. We know that in the food-service industry, refrigeration is an absolute necessity; a business cannot function without it. We take pride in helping businesses in our area thrive and succeed. We look forward to serving you today, and remember, Triangle Environmental is available for repairs 24 hours a day, 7 days a week, and 365 days a year!
For premier commercial refrigeration services, contact Triangle Environmental today at 815-439-0300!
Refrigeration Repair Service You Can Trust
Whatever repair or service maintenance needs come your way, you can always count on Plainfield's Triangle Environmental for all things commercial refrigeration. Our team of dedicated technicians and staff rely on efficiency and professionalism to get the job done right and quickly. With competitive rates, we are able to provide service to a wide range of customers in the Chicago metro area. If you think your refrigeration unit is not working properly, don't hesitate and
give us a call today
for immediate, top-level service and support.