Server Room Cooler Installation in Chicagoland
If you operate a server room, you know just how crucial it is to have a working air conditioning system. Triangle Environmental has the skill and experience needed to ensure that your server room is kept safely at the right temperature, so you can have peace of mind. At
Triangle Environmental
, we have the skills and experience to install and maintain a top-notch cooling system for your server room.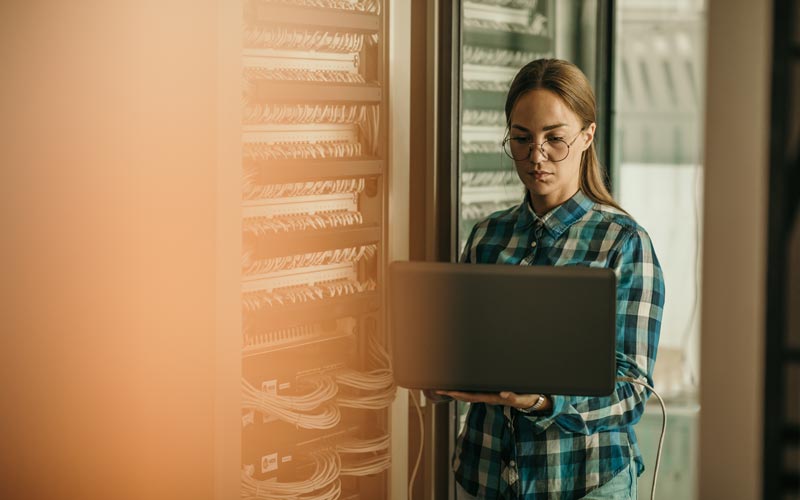 Why You Can't Ignore Server Room Cooling
A server room needs to be kept at the proper temperature at all times, using a cooling system that works. If overheating occurs in a computer system, system breakdowns can occur. Don't underestimate the damage that can occur due to a computer failure in this situation. Triangle Environmental provides the cooling systems necessary to prevent this kind of potentially catastrophic damage.
Types of Server Room Cooling Services
Low-Heat Lighting: This option is an excellent choice, as overly bright lighting can lead to increased heating, making your cooling system need to work overtime for the same results.
Ventilation: Proper ventilation is crucial for your server room and cooling system to run effectively and safely.
Raised Access Floors: Going with raised access floors can help make the cooling system installation easier and more effective. This system will help you access servers and wires in your server room.
Maintenance Services: No matter what kind of cooling system you choose, you may need maintenance services. Triangle Environmental offers cooling system installation and maintenance.
We Evaluate the Right Room for Cooling Servers
Triangle Environmental
provides evaluation services for your server room before installing the cooling system. We will take into account the size of the server room and consider all the necessary factors to decide the location of the cooling system.
Triangle Environmental has the experience and know-how to install the most effective and efficient cooling system. We are a family owned company who cares about providing high quality HVAC and refrigeration services, and we have provided services for the Chicagoland area since 1983.  Our reputation in the local community shows the level of service we have provided for over three decades. We provide both service and maintenance for all your server room cooling needs.
Call Triangle Environmental Today
If you are in need of a cooling system for your server room or are looking for someone to help maintain your existing server room cooling system, you have come to the right place. Don't hesitate to
contact
Triangle Environmental. We are dedicated to serving our customers, and we promise you won't be disappointed. Call today at
815-439-0300
to get in touch.