Refrigeration Installation & Replacement in Chicagoland
Reliable Refrigeration Installation in Chicago, IL
Does your business rely on refrigeration systems to keep your products or supplies safe and fresh? Does your commercial facility require a different type of refrigeration system? Triangle Environmental provides reliable refrigeration installation services in Chicago, IL and throughout the surrounding areas. If you need a refrigeration system in your commercial facility, we are the team for the job. Whether you are running a restaurant, grocery store, or medical facility, we have the essential refrigeration system you need.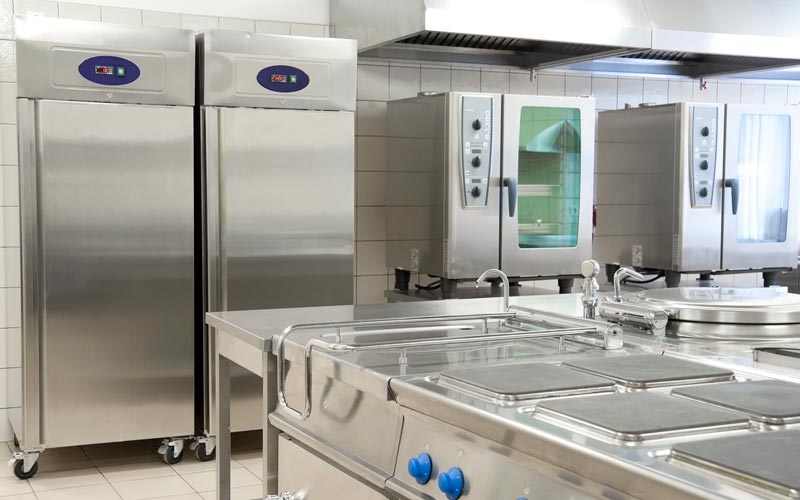 Professional Refrigeration Installation Services for Your Business
Our professional refrigeration installation services are essential for your business that relies on refrigeration to stay up and running. Our team of experts will ensure that your new or replacement refrigeration system is installed correctly so that you and your team can experience the many benefits that professional refrigeration installation has to offer. These benefits include:
Increased Energy Efficiency: When our team of professionals installs your refrigeration system, it will operate more efficiently, reducing energy consumption and lowering your operating costs.
Improved Equipment Lifespan: Our professional installation services will help ensure that your refrigeration system operates at peak efficiency, reducing the wear and tear on the system and thus prolonging its lifespan.
Enhanced Safety: Professional refrigeration installation ensures that your refrigeration system is installed correctly in order to reduce the risk of accidents and malfunctions that could compromise safety.
Customization Options: We offer a range of customization options for your refrigeration system to ensure that the system you get from us meets your specific business needs.
Meeting Regulatory Requirements: When you choose us to install your new refrigeration system professionally, we will ensure that the system meets the necessary health and safety regulations.
Preserving Product Quality: Our professionally installed refrigeration systems will preserve the quality and freshness of your products by maintaining the correct temperature and humidity levels.
Schedule Your Refrigeration Installation Date Today
For more than 40 years, our team has been providing reliable refrigeration installation services in Chicago, IL. You can trust our family-owned and -operated company to provide you with the right refrigeration system you need for your commercial facility. Not only will we professionally install your new refrigeration system, but we can service it as needed throughout the years to ensure that it stays in optimal shape. Our team works hard to ensure that our clients are satisfied with our services. That is why we make sure that your needs are met from the first installation. We are experts in the commercial HVAC field, meaning you can trust us to deliver. If you are in need of a commercial refrigeration system, reach out to us today to schedule your installation date.