HVAC Emergency Service in Chicagoland
Triangle Environmental Trusted by Business Owners
Emergency HVAC Service When You Need It
As any Chicagoan knows, the city is known for its extreme temperatures. In the winter, the wind chill can make it feel like the temperature is far below zero, and in the summer, the humidity can make it feel like it's well over 100 degrees. This can be a serious problem for businesses that don't have proper HVAC systems in place.
HVAC systems are crucial for maintaining a comfortable indoor environment, especially in commercial buildings where large numbers of people are present. When an HVAC system breaks down, it can create an unbearable situation for everyone inside. That's why it's important to have a reliable HVAC emergency service that you can count on. A 24-hour emergency HVAC service can help to keep your business cool and comfortable, even during the hottest days of summer.
At Triangle Environmental, we offer 24/7 HVAC emergency service for commercial clients in Chicago, IL. Our skilled technicians are equipped to handle all types of HVAC repairs, and we'll work quickly to get your system up and running again. Our rates are highly competitive, so if you need HVAC emergency service, don't hesitate to call us. We'll be there when you need us.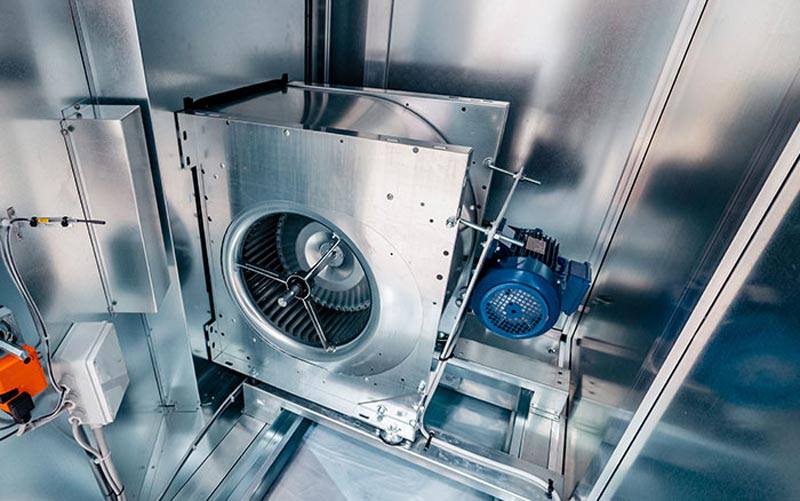 Signs You Need Emergency HVAC Repair
HVAC systems are complex, and as a result, can be difficult to troubleshoot when something goes wrong. However, some telltale signs indicate that your HVAC system needs repair. If you notice any of the following, it's time to call in your local HVAC professionals:
Loud or unusual noises coming from your HVAC system
Strange odors emanating from your vents
Leaks in your HVAC system
Cold air coming from your furnace
Warm air coming from your AC unit
HVAC emergencies can happen at any time, and when they do, you need a company you can rely on to get the job done right. At Triangle Environmental, we provide HVAC emergency services for commercial properties. We know that HVAC failures can be devastating, and we're here to help you get your system up and running again as quickly as possible. Whether you need furnace repair or heat pump replacement, our team of HVAC professionals will get the job done right.
Common Commercial HVAC Emergencies
We understand that commercial HVAC emergencies don't always happen during business hours. That's why we offer 24/7 emergency service to our commercial clients. No matter what time of day or night, if you have a commercial HVAC emergency, we'll be there to help.
Some of the most common commercial HVAC emergencies we see include refrigerant leaks, broken motors, short-circuiting of the system, and frozen parts. When we arrive at your property, our professional HVAC emergency service technicians will go to work to:
Accurately and quickly diagnose the issue
Explain the problem and your different options for resolution of the situation (repairs or replacement)
Complete the repair as soon as possible after the most effective and budget-conscious option has been decided
The best way to avoid an emergency is to make sure that all of the components of your HVAC system are working properly. One way to do this is to routinely inspect and maintain your unit. This includes checking the filters, making sure the vents are clear and cleaning the coils. If you notice any problems, address them right away. Faulty installation or not maintaining your unit can lead to a variety of problems, including a breakdown.
Triangle Environmental Emergency HVAC Service in Chicago
In the event of an emergency, you need a reliable
HVAC service
provider who can help get your system up and running as quickly as possible. Triangle Environmental has extensive experience in emergency HVAC services and can help you get back to normal operations as soon as possible.
Contact us today
to learn more about our services or to schedule an emergency consultation.