Ice Machine Service in Chicagoland
Your Choice for Commercial Ice Machines and Repairs
Ice Machine Repair in Chicagoland
Maintaining a commercial ice machine can be a difficult task. Repair and service companies offer a variety of services to make the process easier for business owners. These services often include preventative maintenance, repairs, and replacements. By choosing the right company, business owners can rest assured that their ice machines will be in good hands.
Triangle Environmental offers comprehensive commercial ice machine service and repair services to help you keep your machine running smoothly. We have experienced technicians who can handle any repair or service need your machine may have.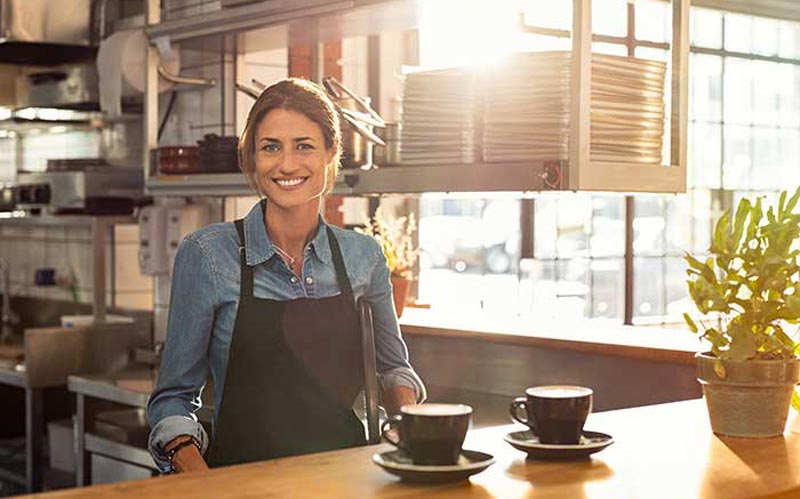 Triangle Environmental Commercial Ice Machine Services
At Triangle Environmental, we offer comprehensive ice machine services to commercial customers in the food service industry. We can help you select a cost-effective ice machine for your commercial kitchen or facility, and our team of professional ice machine repair technicians is available 24/7 to keep your ice machines running smoothly. From keeping beverages cold to preserving foods on ice, a well-maintained ice machine is essential for any commercial business.
Ice machines are an important part of many businesses, and when it breaks down, it can be a major inconvenience. That's why we offer ice machine repair emergency service 24/7. Our technicians are highly trained and experienced, and they will work quickly to get your ice machine up and running again. We understand that ice machines are essential for businesses, and we will do everything we can to get your ice machine back up and running as soon as possible.
Services we offer include:
Ice Machine Installation & Replacement
Ice Machine Service & Repair
Ice Machine Maintenance
Common Ice Machine Issues
Commercial ice machines are a necessary piece of equipment for many businesses, but they can break down or require repair. Some of the most common ice machine issues are:
Ice Maker Stops Dispensing Ice or Water: If this is happening, there are a few possible causes. First, make sure that there is a sufficient flow of water into the ice maker. If the water supply is reduced, it can prevent the ice maker from producing enough ice. Another possible cause is that too much ice has built up on the feeler, which is the arm that pushes the cubes to the outer tray. If the feeler is blocked by ice, it will prevent the dispensing of more ice. Fortunately, this problem can usually be resolved by clearing away the excess ice.
Not Making Any Ice: If your ice dispenser isn't producing ice, there are a few potential culprits. Make sure that the machine is turned on. Then, check the thermometer to ensure that it is set to the correct temperature. If everything appears to be in order, but you're still not getting ice, the problem may be a frozen or clogged water line.
Triangle Environmental is a top HVAC company servicing in the Chicagoland area. Some common problems that technicians see with ice machines include leaks, low production levels, and improper drainage. Always make sure you have Triangle Environmental's contact information handy in case of an emergency.
Commercial Ice Machine Maintenance
Owning and operating a commercial ice machine requires time, effort, and proper maintenance to keep it running. That's why it's important to understand the basics of commercial ice machine maintenance, so you can keep your machine running smoothly and avoid any expensive repairs.
Some of our commercial ice machine repair and maintenance options include:
Thorough disassembly and cleaning of the machine, including compressor and condenser
Inspection of all vital parts
Efficiency testing
Replacement of changeable parts (such as condenser tubes, which can harbor fungi) as regular maintenance
Replacement of failing parts
Quality repairs at affordable rates
By investing in our ice machine repair services, you can be sure that your ice machine will be in good hands. With our experience in the industry, your ice machine will be up and running in no time.
Call Triangle Environmental for Ice Machine Service
Triangle Environmental has a long history of providing quality service and maintenance to businesses in the Chicagoland area.
Contact us today
to schedule an appointment for one of our technicians to take a look at your machine.