Dehumidification in Chicagoland
Commercial Dehumidification in Chicago, IL
Triangle Environmental can help you maintain your commercial facility's indoor air quality with our dehumidification services. In Chicago, IL, we are the area's HVAC and dehumidification experts. Our team works hard to ensure that your commercial facility is equipped with the necessary technology to maintain a comfortable, safe, and healthy environment for your team and your products. We carry the latest dehumidification technology and equipment so that your building gets exactly what it needs to maintain its indoor air quality. Our team can inspect your current HVAC system and determine whether or not it is maintaining your building's humidity levels correctly or not. We will then recommend the necessary additions or adjustments in order to make sure that your humidity levels are safe and comfortable.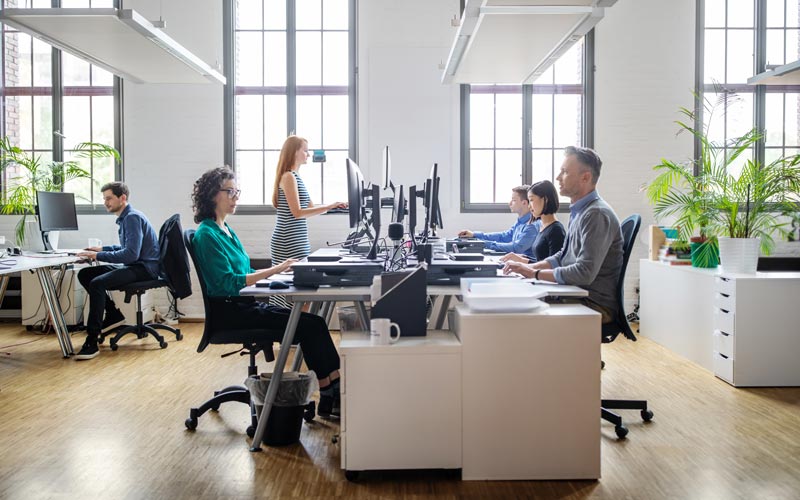 Why Do I Need Commercial Dehumidification Services?
Commercial dehumidification services are essential for businesses that need to maintain a comfortable and healthy indoor environment. High humidity levels can cause mold growth, create unpleasant odors, and lead to the deterioration of building materials. Our professional commercial dehumidification services will help identify the root cause of excess humidity in your facility, and we will develop a customized solution that meets the specific needs of your building. Some of the solutions we offer include the installation of dehumidification equipment, ventilation improvements, or moisture control measures. Our experts also provide regular maintenance and monitoring services to ensure that your system is operating effectively. By utilizing our commercial dehumidification services, you can make sure that your business has a safe and comfortable indoor environment that promotes productivity and overall well-being for everyone inside.
Call Our Licensed and Trained Technicians Today
No matter what your commercial facility is used for, it can benefit from the installation and upkeep of dehumidification equipment. Our team at Triangle Environmental is licensed and trained to repair and install a variety of dehumidification systems on your property. It is also vital that the HVAC system you have in your facility is properly sized. If your HVAC system is too big or too small for the area it is servicing, it may not be dehumidifying the area adequately. Our team will come out to your facility and do a full inspection of your HVAC system to ensure that it is running correctly. We will also recommend any additional dehumidification equipment if it is necessary. Our team works hard to ensure that your HVAC system is up and functioning correctly while giving your building the results it needs. Reach out to us today to schedule a time for our expert technicians to inspect your HVAC system.